A perfect climate for Climate Solutions online courses to accelerate knowledge for effective change
In an exclusive new offer, The Herald is currently funding a discount of 10 per cent for every Scottish trade body and association that signs up for the Climate Solutions Accelerator online course
THE most important advantage we can equip ourselves with in tackling the climate emergency is knowledge. Only when we fully understand what we need to do can we address the issues effectively.
Learning is the key to this. To make the changes needed, we have to have the facts and the science at our fingertips. As we often lead busy lives, we need to absorb the necessary information effectively and quickly.
The Herald is playing its part in this process of education about climate change by launching an important new initiative in association with the Climate Solutions Network. This has been developed by the Royal Scottish Geographical Society (RSGS) in association with the universities of Stirling and Edinburgh and the Institute of Directors (IoD).
The network has put together its highly successful Climate Solutions Accelerator, an innovative 90-minute course that provides invaluable information on practical steps that can be taken to address the climate emergency.
The course offers those taking part a quick and simple way to gain a powerful and significant understanding of some of the most important issues humankind has ever had to face.
It is designed for those who are short on time but need to educate themselves in the basics of climate change and policy legislation.
The Climate Solutions Accelerator is designed to help prepare individuals and organisations for the coming transformation of societies and economies and to outline where the opportunities lie.
It allows participants to learn directly from some of the world's leading experts and provides a number of ideas and solutions that can be used. Those who take part receive a certificate on completion.
For the first time, The Herald is now funding a discount of 10 per cent for every trade body and association in Scotland that signs up for the programme. If more than 10 people take this learning opportunity, further discounts will be offered.
The course is particularly powerful because it features contributions from some of the world's leading figures in the fight against climate change.
Those featured include global campaigner Greta Thunberg, ex-Irish President Mary Robinson, former Bank of England Governor Mark Carney, ex-Norwegian Premier Gro Harlem Brundtland and recent UN Secretary General Ban Ki-moon.
Several forward-thinking organisations have already enrolled their staff members onto the Climate Solutions Accelerator. This includes leading global technology enabled solutions provider, Jacobs.
The organisation is encouraging all of its 55,000 employees to take part to help ensure they understand the role they can play in climate change action. Mike Robinson, CEO of RSGS, explains why gaining knowledge on the challenges and opportunities of the green agenda and the drive to net zero carbon is so important.
He says: "Education is critical in helping populations understand the impacts of climate change and in encouraging the changes in attitudes and behaviour needed to help them address the causes, adopt more sustainable lifestyles and develop skills that support different models."
The first trade body to offer the course is ScotlandIS, the membership and cluster management organisation for Scotland's digital technology sector. It represents more than 1,000 companies and everyone on its team has completed the course.
Marc Strathie, the organisation's Head of Research and Policy, said: "I really enjoyed the policy section, given my passion for evidence-led policymaking.
"The course was very interactive and the level of detail was second to none. Consumers, investors and employees will make decisions based on how committed companies are to changing our world for the better — from diversity to environmental responsibility. I'm proud to have earned my certificate."
Another advocate for the Climate Solutions Accelerator course is Ciara Mitchell, Head of ScotlandIS Cyber. This is a discipline in which Scotland excels and already has a world leading education programme.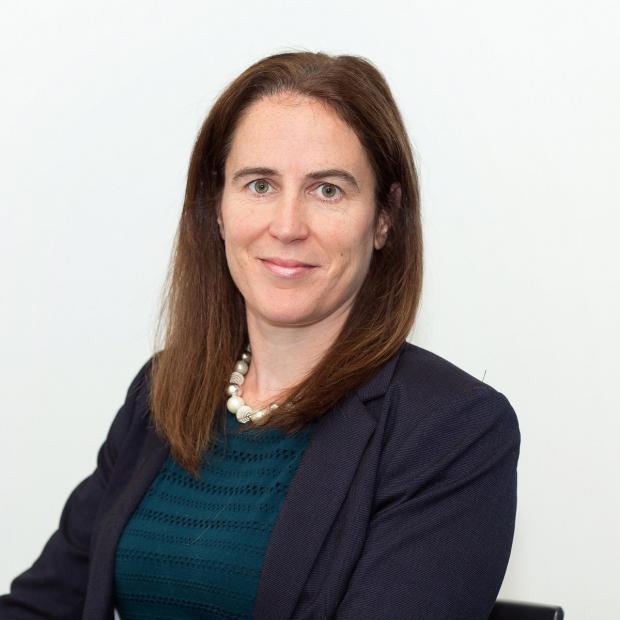 Ms Mitchell commented: "As someone who is not spending enough of my time educating myself on the climate challenges, I have learnt lots in a short space of time and now have a much better understanding of the challenges ahead and the urgency needed.
"I would recommend this to everyone, at all levels of business, as we all need to be part of the solution and there is so much we can all do both at a personal and business level."
Rob Orr, Sector Manager – Energy at Scotland's national skills body, Skills Development Scotland, says he believes that the climate emergency remains the single biggest long-term challenge to the skills landscape in Scotland.
He adds: "A key aim of the recently published Climate Emergency Skills Action Plan is to inspire people to understand and engage with the transition to net zero and to embed those skills through climate education.
"Climate Solutions Accelerator is an innovative programme, focussing on opportunities and solutions and ensuring people have the knowledge to engage and succeed in Scotland's green recovery."
This article was first published by The Herald on 17th November 2021, republished here with permission.