Transforming the Online Learning Experience
Our video techniques "transfer knowledge" in more powerful ways than simple text ever can, however, clever presentation needs to work hand-in-hand with excellent content if it's to deliver a great learning experience.
Alongside our core video-based learning materials, we provide full transcripts and downloadable reference materials. All of our lessons are developed around a framework that is business focused and cohesive, providing both depth and width.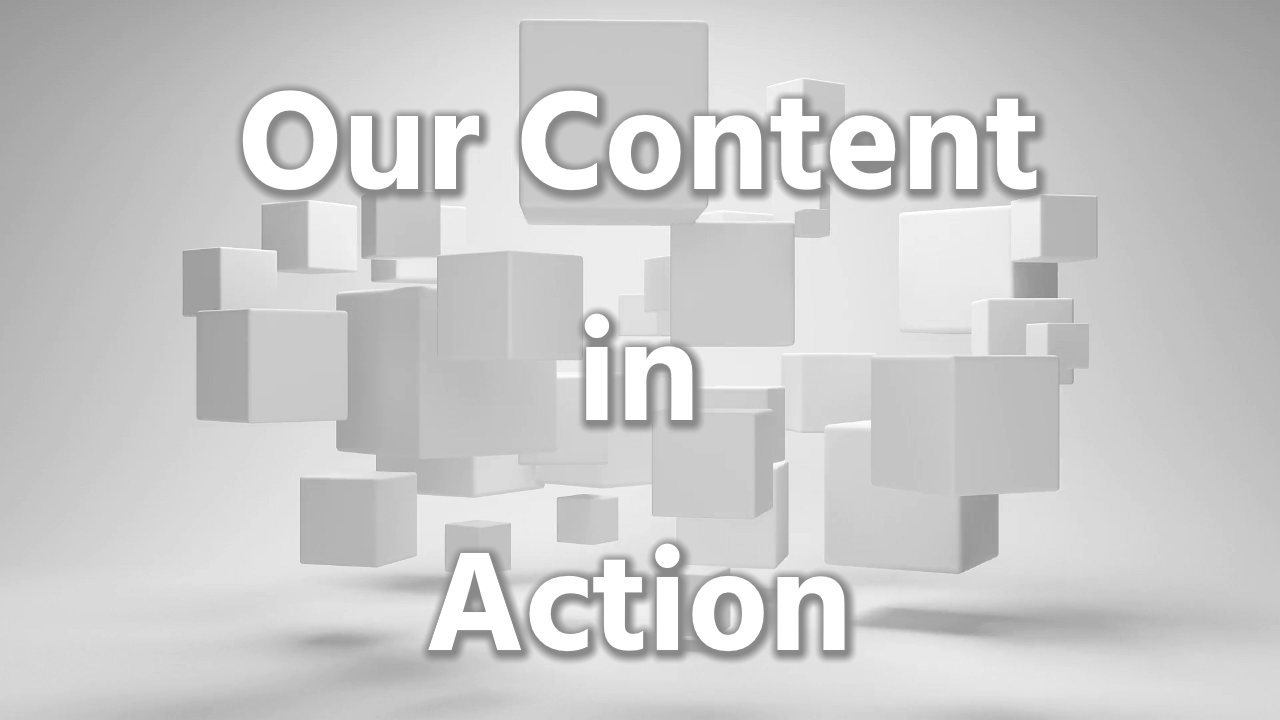 Content That Excites, Engages and Delivers
Having collectively advised over a thousand businesses in digital marketing, we understand the challenges of "knowledge transfer":
It's an "invisible world" until you start looking and seeing (with new eyes) 
It requires at least a baseline knowledge of business, traditional marketing and I.T. (web)
It requires understanding of a new (ever evolving) landscape with its own rules, possibilities and challenges 
Information overload is common
The digital landscape is vast, and you could never know everything, so where do you start?
How Did We Address these Challenges?
We started with the "real world", and our experience of working with clients of all shapes and sizes and in all sorts of industry sectors. All too often, digital marketing is taught in "silos" with little or no connection made between Business Strategy, Social Media, Content, Advertising, Analytics, Technical, Supplier evaluation and so on.
We created lesson plans that provided a framework on which we could build detail and depth – a framework that helped us to explain and demonstrate the connections between all the major aspects of digital marketing.
We Match Delivery Style to the Message 
Interviewing the experts
Real life experts with real life experiences and stories to tell
Engaging animations and screen capture breakthroughs
When it comes to explaining some of the more complex concepts in digital marketing, well paced animations, with carefully chosen visuals and narratives can work really well.
Sometimes you just have to SEE it!
Many of our video lessons adopt what we describe as an "over the shoulder" approach. Watch, as experienced digital marketers "go to work", researching markets, creating campaigns and connecting tactics to strategy.
Learning Management System
Some of our partners and corporate customers have their own platforms and learning management systems. For these situations we simply work out  a way to port our content across to the clients environment. Our video content can be directly streamed into the client's environments.
For other clients who do not have their own platform we can offer them complete online learning solutions via our own learning management system.
The platform: cloud based;  highly flexible, scalable; secure, well supported
Engaging and interactive user features, interactive quizzes
Advanced reporting for admin 

Tin Can compliant