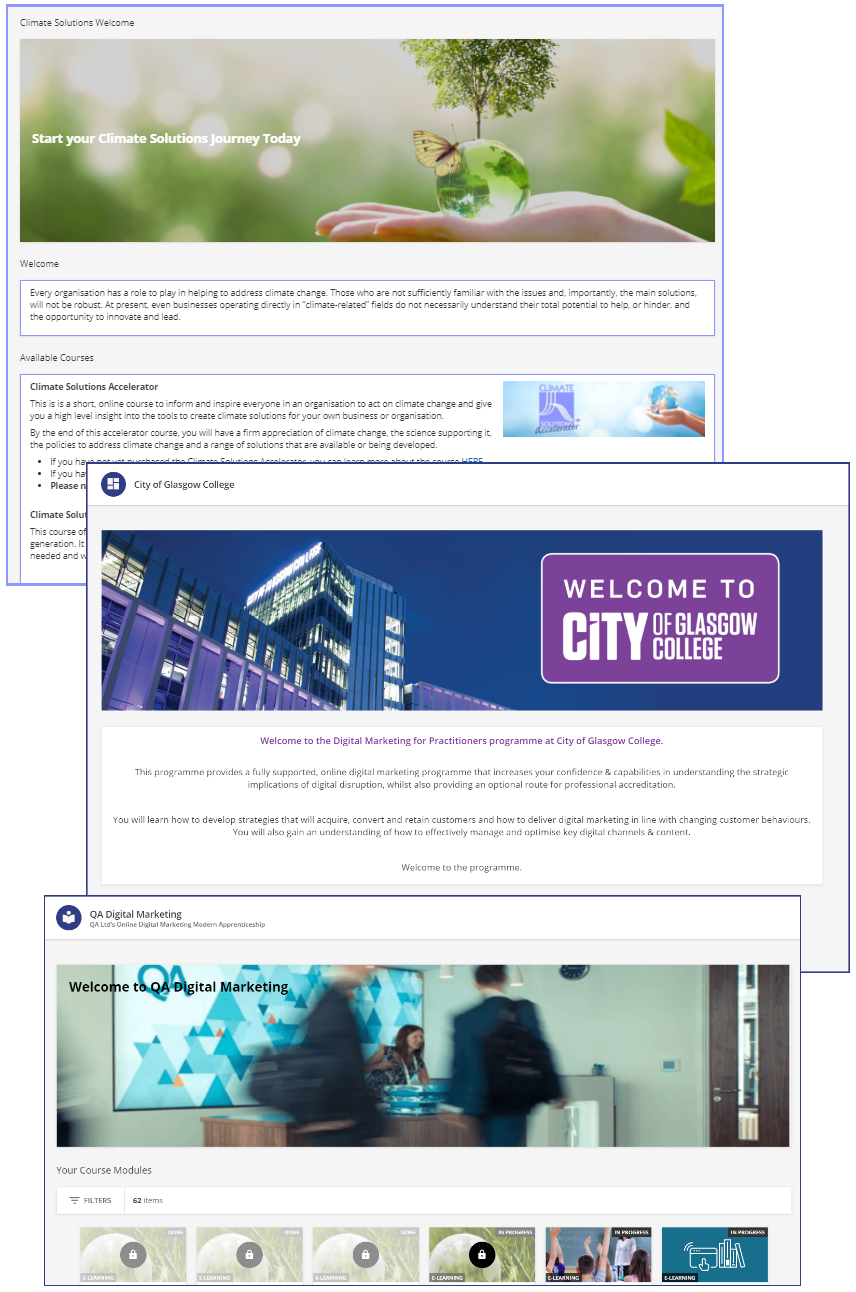 The Digital Skills Gap
Opportunities for "White Label", Corporate Education and Affiliation
With a dramatically increasing demand for digital, data, and climate skills across all industries, organisations large and small are competing for talent and the rise in demand for education and training has been an obvious reaction. 
It sounds easy! However, in reality, it can be very difficult to access the kind of training and education that builds a true understanding. Digital is constantly developing and has implications for everything from competitiveness and successful delivery of business strategy to how your organisation is portrayed on social media.
For too long, education in this area has consisted of random blog posts of varying quality, "one-off" seminars on a particular topic or textbook teaching that risks becoming out of date even as it leaves the printing press.
Our materials have been developed around a framework that is business-focused and cohesive, providing both breadth and depth.
"White Label" Solutions
If you are already a recognised provider of educational products in your own right, and would like to incorporate some of our materials under your name and brand then just let us know.
Corporate Education
Whether you run an in-house academy on your own delivery learning management system or are simply looking to upskill a number of your employees via our platform, we can create a bespoke package to meet your needs.
Affiliation
Do you command an audience that would appreciate the opportunity to upskill themselves in digital marketing, gaining knowledge and recognition in the form of a professional certificate or even a post Graduate degree?
Our affiliates earn generous introductory commissions, with online management and reporting of progress.