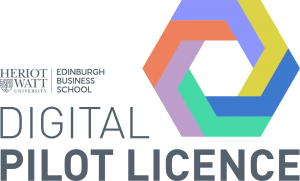 It's more important than ever to take a holistic view of emerging technologies and people need to demonstrate the relationships and linkages between the major components of Data, Digital, and self and Business resilience.
There have been many disparate approaches to solve this, all developed in their own Silos … the DPL is not only a holistic journey but also a joined-up approach from, Business, Government, Online and Academic Partners to increase Employability.
This Knowledge Gap dampens the organisations confidence and enthusiasm for Digital and Data Transformation and growth. It limits organizations engagement with suitable suppliers and employees and continues to limit companies, start-ups and employees abilities to understand what they know and the opportunities in front of them.
Initially, the DPL was designed for upskilling and retraining, however, this becomes even more important and essential for the short and longer effects of Covid-19, with Self and Business resilience becoming the glue.