The Digital Marketing Accelerator Certificate
Tried, tested and validated, this course is designed to equip individuals with an essential knowledge and understanding of the approaches, tools and techniques of digital marketing. Delivered fully on-line, it is designed not only to broaden and deepen knowledge but to encourage an approach to digital marketing from a truly strategic perspective.
Career opportunities have been growing at an exceptional rate, and increasingly employers are seeking candidates who can evidence tactical knowledge combined with an ability to think strategically and lead teams.
The certificate is aimed at those already working in the marketing industry, looking to acquire a credible professional certificate, as well as those who are seeking to enter the industry.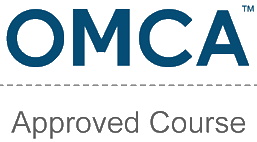 This course is Accredited by the OMCP for the OMCA certification.
Business Blockchain
The course takes you through the key concepts, without the technical and mathematical jargon that you find in typical Blockchain courses, and examines real-life 'use cases' through the lens of Value Innovation modelling.
The combination of a deeper understanding of key Blockchain features, together with a value-focused approach to strategy, will improve confidence in decision making, especially when dealing with technical experts and suppliers.
What you will learn:
What Blockchain is and its potential Global impact
How, and where, organizations are using it
A Value Innovation approach to recognizing Blockchain opportunities
Key concepts such as: Smart Contracts, Decentralization, Consensus, Trust
Increased confidence to engage with 'experts' and technical suppliers
An informed opinion on this exciting, and developing, technology

Certificate of completion awarded from Herriott Watt University.
Previous Project
We developed and supported the University of Aberdeen's MSc in Digital Marketing Leadership. This was a 2-3 year programme consisting of 6 modules, each module equating to 300 hours of learning, was delivered fully online and offered students from across the world an opportunity to graduate from a leading university whilst continuing to live and work in their home country.
The inspiration behind the programme was to develop a new breed of digital marketing leaders; individuals with a powerful combination of true digital know-how combined with strategic thinking.